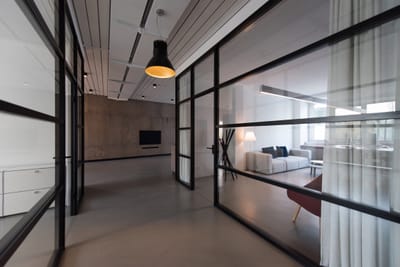 Introduction
We are dedicated to ensuring that all information stored about clients and individuals are kept as secure as possible at all times and stored in accordance to the General Data Protection Regulations 2018.
Our policy is to respect the privacy of clients and individuals and to maintain compliance with the General Data Protection Regulations (GDPR). Personal data related to client and individuals will be protected.
We have obligations imposed on it by the General Data Protection Regulation (GDPR) to ensure that all information about individuals is collected and used fairly, stored safely and securely, and not disclosed to any third party unlawfully. We must ensure that our policies are written in a clear, plain way that everyone will understand.
This policy outlines the information we collect and how we use it.
GDPR Principals:
In order to comply with its obligations, we, undertakes to adhere to the eight principles.
Individuals have various rights under the legislation including a right to:
be told the nature of the information we hold and any parties to whom this may be disclosed.
prevent processing likely to cause damage or distress.
prevent processing for purposes of direct marketing.
be informed about the mechanics of any automated decision taking process that will significantly affect them.
not have significant decisions that will affect them taken solely by automated process.
take action to rectify, block, erase or destroy inaccurate data.
sue for compensation if they suffer damage by any contravention of the legislation.
request that the Office of the Information Commissioner assess whether any provision of the Act has been contravened.
We will only process personal data in accordance with individuals' rights.
This policy outlines the information we collect and how we use it.
1) Process personal data fairly, lawfully and transparently
We will make all reasonable efforts to ensure that individuals who are the focus of the personal data (data subjects) are informed of the purposes of the processing, any disclosures to third parties that are envisaged; given an indication of the period for which the data will be kept, and any other information which may be relevant.
2) Data collected for a specified and legitimate purpose
We will ensure that the reason for which it collected the data originally is the only reason for which it processes those data, unless the individual is informed of any additional processing before it takes place.
3) Ensure that the data is adequate, relevant and not excessive
in relation to the purpose for which it is processed
We will not seek to collect any personal data which is not strictly necessary for the purpose for which it was obtained. Forms for collecting data will always be drafted with this mind. If any irrelevant data are given by individuals, they will be destroyed immediately.
4) Keep personal data accurate and, where necessary, up to date.
We will review and update all data on a regular basis. It is the responsibility of the individuals giving their personal data to ensure that this is accurate, and each individual should notify us if, for example, a change in circumstances mean that the data needs to be updated. It is the responsibility of the company to ensure that any notification regarding the change is noted and acted on.
5) Only keep personal data for as long as is necessary
We undertake not to retain personal data for longer than is necessary to ensure compliance with the legislation, and any other statutory requirements. This means we will undertake a regular review of the information held and implement a weeding process.
6) Put appropriate technical and organisational measures
in place against unauthorised or unlawful processing of personal data, and against accidental loss or destruction of data.
We will ensure that all personal data is accessible only to those who have a valid reason for using it.
We will have in place appropriate security measures:
keeping all personal data in a lockable cabinet with key-controlled access.
password protecting personal data held electronically.
The information you provide us:
When you engage our services we ask you to provide us with the following information:
- Name
- Address
- Contact telephone number
- Email address
Your telephone number is retained by the management team. Your name and address is issued to the cleaner assigned to you.
Your details are confidentially stored by our management team and will be securely deleted when there is a change in address / contact number or if our services are no longer required.
You may inform us of your alarm code, the management team will securely retain this information and only inform the cleaner of these details on the day of the clean. It is up to the client to re-set codes to alarms once the clean has been completed, if they wish to do so. The assigned cleaner does not store alarm codes.
Keys will be retained by the management team and issued to cleaners on a weekly/daily basis for their cleaning rota's. The management team will lock keys up in a suitable lockable cabinet until required and the keys are not identifiable by address. All cleaners once issued with client's keys will ensure that they secure the keys until they are handed back to the management team. Clients will be informed of any lost keys immediately.
Website enquiries:
When you make an enquiry via our website you will be asked to complete a contact form, which includes; name, address, contact number and query. These details will be sent to our Managing Director, who will action your inquiry and then delete your details immediately unless you become a client.
Social Media:
We do not ask you to provide us with any personal data in order for you to view our social media platforms.
Marketing:
It is our policy not to send out any marketing information to clients via email, post or text message. Your personal details will not be added to any mailing lists.
If we need to inform you of any changes to your clean or cleaner, then the management team will contact you via phone at the earliest opportunity.
Changes:
Our policy may change as necessary to reflect best practice in data management, security and control and to ensure compliance with any changes or amendments to the GDPR and other relevant legislation.
Compliance:
We regularly review this policy to ensure that it complies with current legislation.
Last updated April 2020